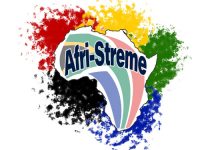 The Power Extreme series of Lithium Titanate Batteries have been developed to suit a range of large equipment use in construction, transport, defense, first response and more whether on land or sea, road or rail, Power Extreme has the solution.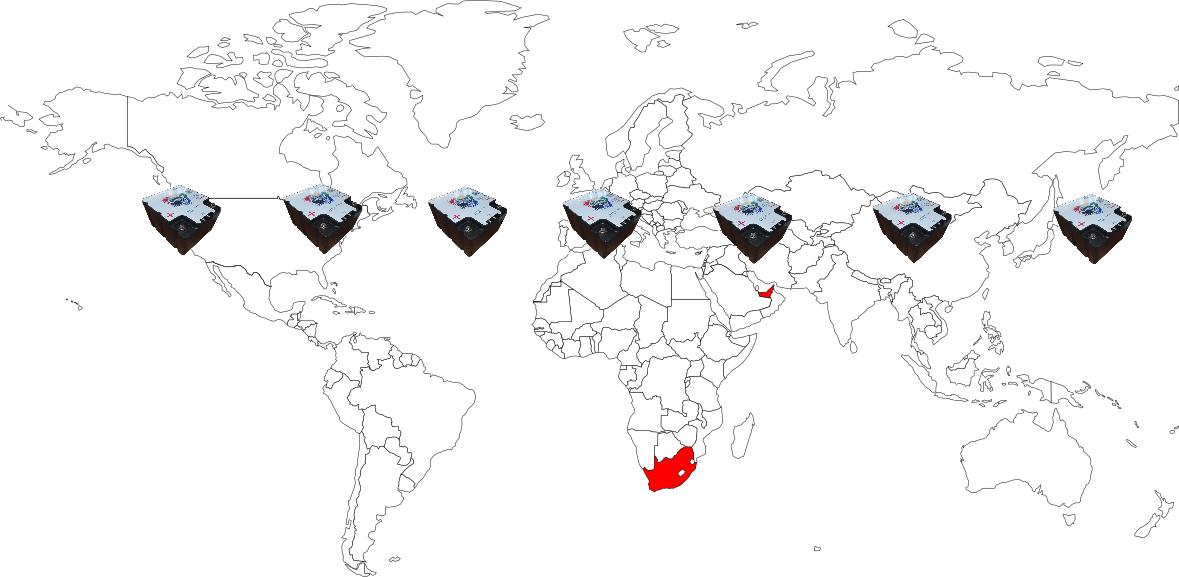 The Power Extreme series of Lithium Titanate Batteries are ideal for GSM / Radio Link Service Providers; Wireless Internet Service Providers (WISPs); Remote and/or Rural power consumers; Solar installed bases; Industrial Applications; IOT systems.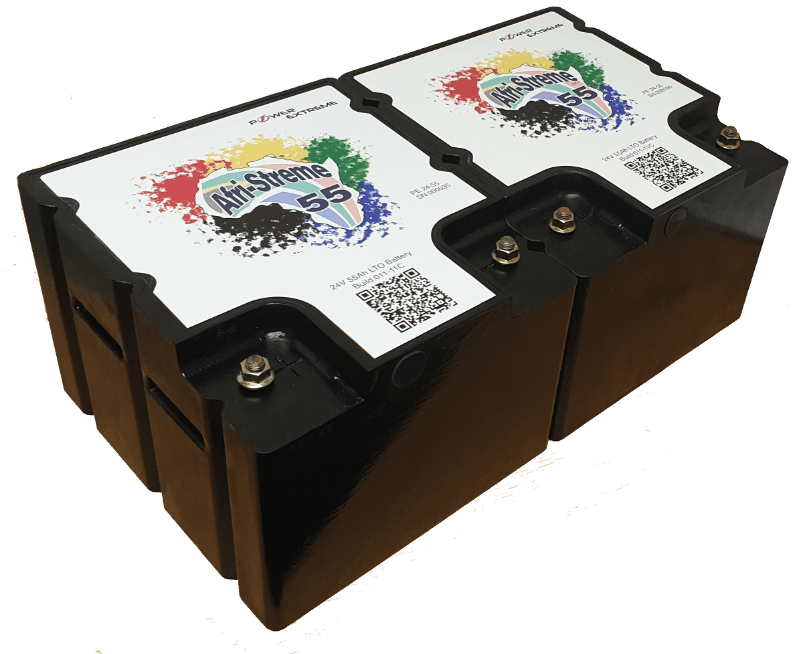 Built for the Heat
Charging -40°C ~ 65°C
Discharging -40°C ~ 65°C
Perfect for the Cold
Charging -40°C ~ 65°C
Discharging -40°C ~ 65°C

Below are our current range of 40Ah and 55Ah batteries, our Megawatt Power System and sector challenges and our Solutions. 
power extreme range of batteries
Below are our current range of 40Ah and 55Ah batteries. They range from 12V – 48V depending on configuration and application.
As you will see the batteries have varying Communication and IOT capabilities. Should you require specific capabilities for a specific size of battery please do not hesitate to contact us to discuss your requirements.
Please Click on each Battery Model to see the Model's full specifications. 
Military & Mining
Vehicles
Solar systems in any harsh environment
Energy Storage System (ESS) - 2MW/1MWh
Our Megawatt storage systems reflect the latest battery technology, Lithium Titanate Oxide offer reliability, safety, durability, useable capacity and value far in excess of its competition.
Integrated into an Energy Storage System, this battery technology offers Green Energy producers the storage solutions to maximize useable output.
To discuss your specific requirements or request product specifications please do not hesitate to contact us. 
Grid Stability System designed for rapid response power management applications
Frequency regulation
Photovoltaic smoothing
Wind smoothing
Micro-grids/Island grids
Improves equipment utilization and operational efficiency
Zero direct emissions
High efficiency
Reduced fuel consumption
Grid Stabilization/ Frequency Control
Stabilize frequency and voltage without ramping power plants
Provide Spinning reserve without burning fuel and emissions
Renewable Integration
Mitigate intermittency
Increase adoption of renewable energy sources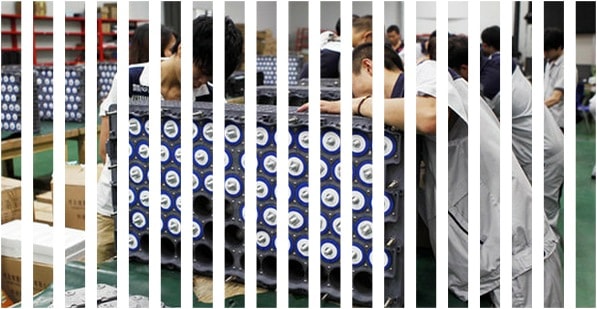 ESS - Renewable Integration

Smooths real and reactive power
Operates in all four quadrants of the real/reactive power space
Relieve the need for generators to ramp and provide reactive power
Improve the capture of solar or wind resources during curtailed power production periods
Enhance transient and steady-state stability by providing disturbance damping & mitigation when the power system is subjected to:
System fault
Sudden loss of load
Tripped generation
Provide load rejection absorption
Absorbs the excess power from a generator on an islanded feeder, reduces overvoltage transients until it can be ramped down
Balance distributed power generation and load on planned islanding
Transition from parallel to islanded condition
Temporary power quality support
Provide frequency regulation
The system uses lithium Titanate 2.21V/33Ah prismatic cell
Each battery pack consists of 80 PCS prismatic cell with 4P20S mode
Each unit consists of 19 battery packs and 1 high voltage control box
The whole system consists of 10 units in parallel
The system energy has a total og 1.15MWh
The system's nominal voltage is 874V
The BMS system uses our own LMU and BMU, which collects the voltage and temperature of the cells, protects the process of charging and discharging and improves the service life of the cells
The whole system is contained in a 45ft standard container, the protection level is IP54, with a total weight of 35,000kg
Besides the battery system, there is an air conditioning system, fire control system, UPS, HMI, switch cabinet and other safety protection and power systems in the container
Each Containerized system, using ABB PCS delivers 2.2MW

Power Conversion System (PCS)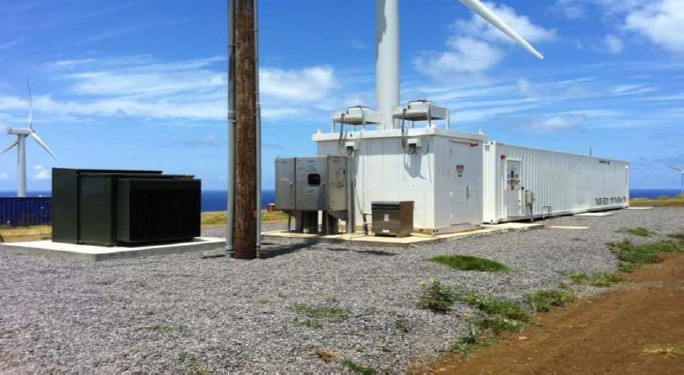 The PCS system allows control of both real power (P) and reactive power (Q) or DC voltage control and reactive power control mode based on the system requirements. 
Following system features are available:
Dynamic Active Power Control
Dynamic Reactive Power Control
DC voltage control (rectifier)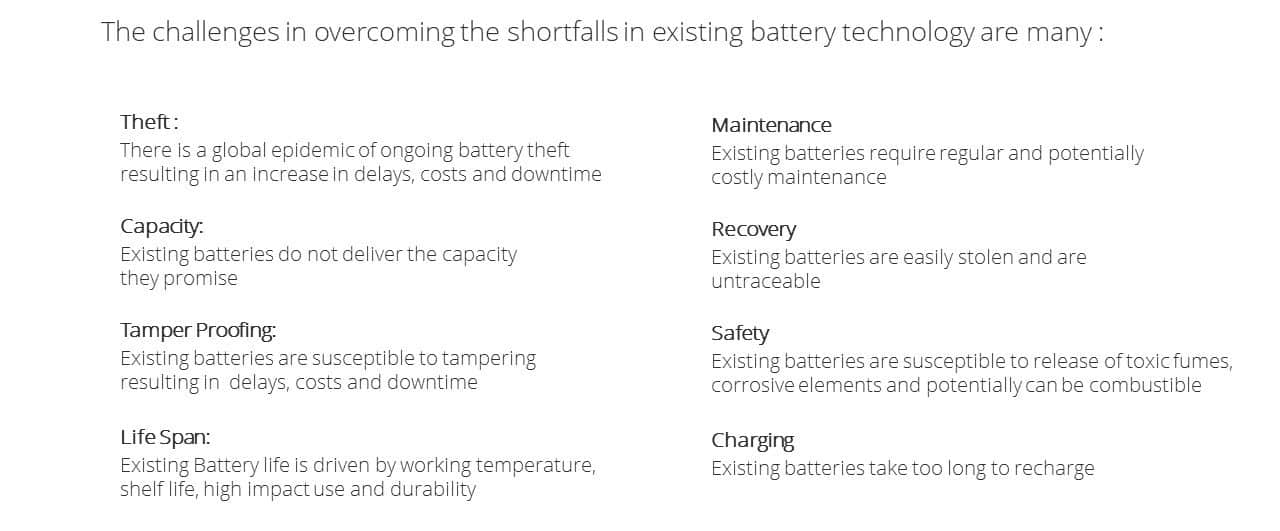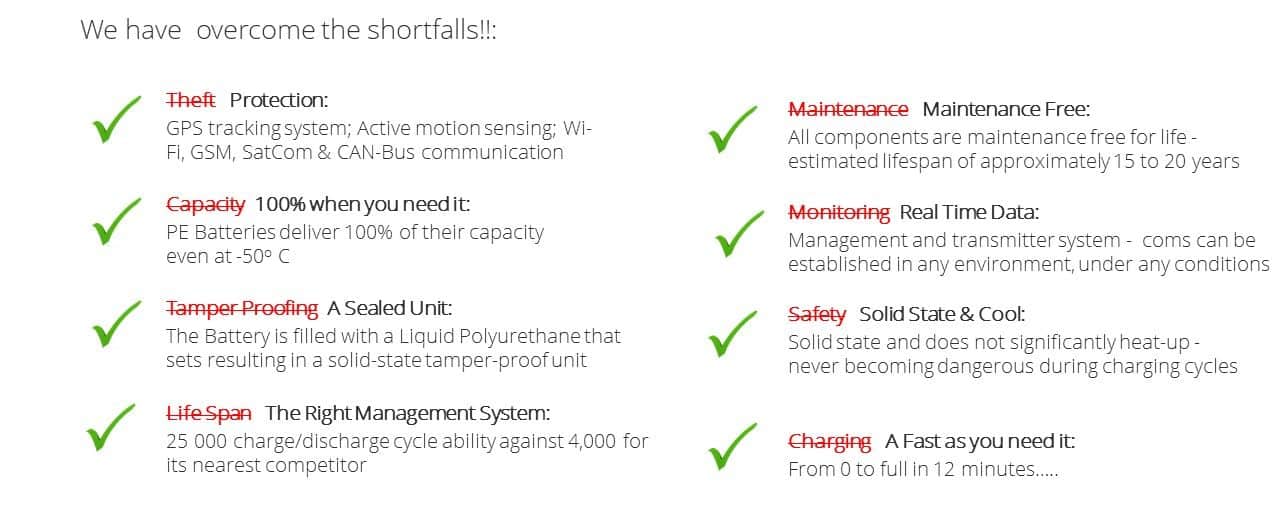 | | Lead Acid | Lithium Battery | Power Extreme |
| --- | --- | --- | --- |
| | | | |
| | | | |
| | | | |
| | | | |
| | | | |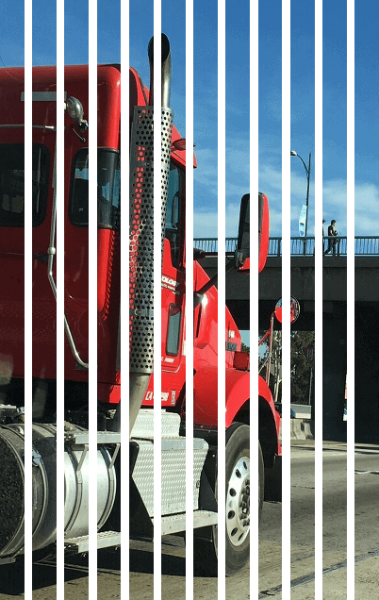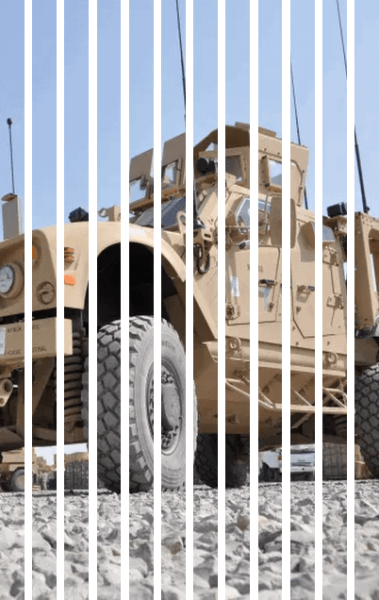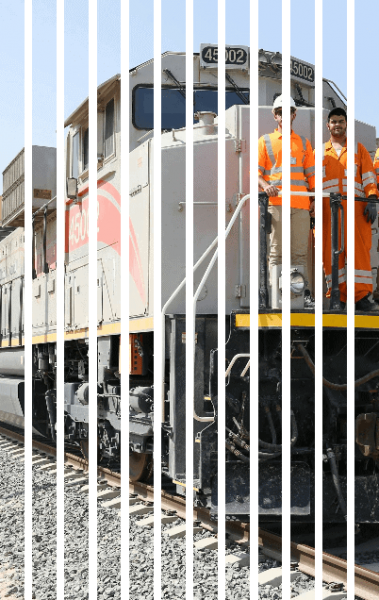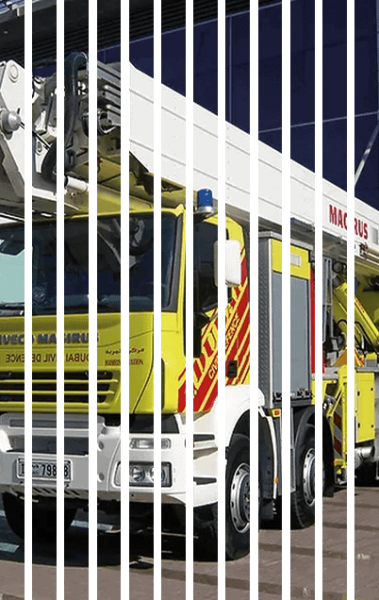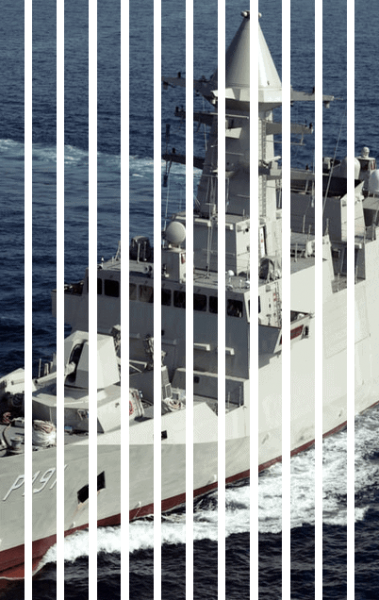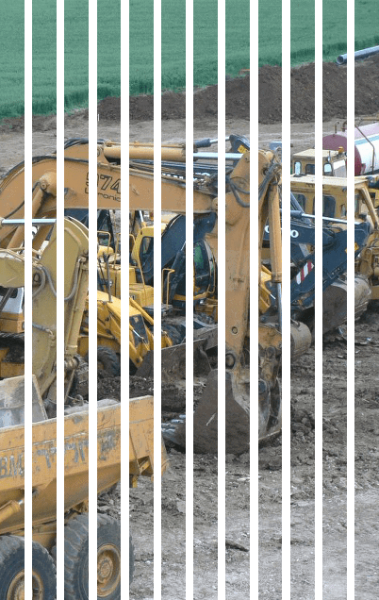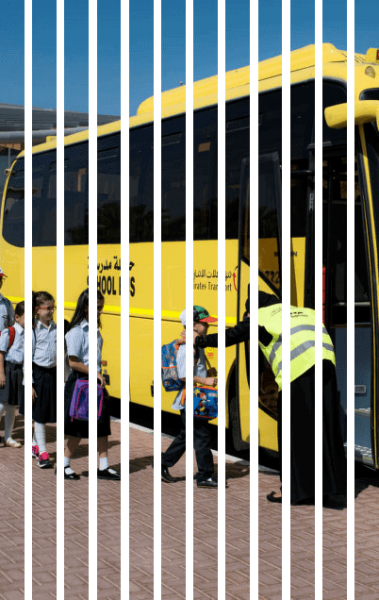 Embedded management capabilities enables clients to have a full representation of their power capacity at any installed site, available through a web portal, only accessible by designated personnel.
All environmental (temperature, charge and discharge, etc.) and security (movement, disconnect, tampering, etc.) aspects are remotely accessible, enabling in-time required intervention where necessary.
Asset management is enhanced by an embedded Can-Bus, GSM, Wi-Fi, Laura-WAN and SigFox monitoring system, powered by the unit itself, and providing the customer the ability to be informed of motion activity and tracking of the asset for up to one year, even after disconnection from the site infrastructure.
Specific management capabilities can be integrated into the system subject to the Clients specification. Please Contact us to for more details.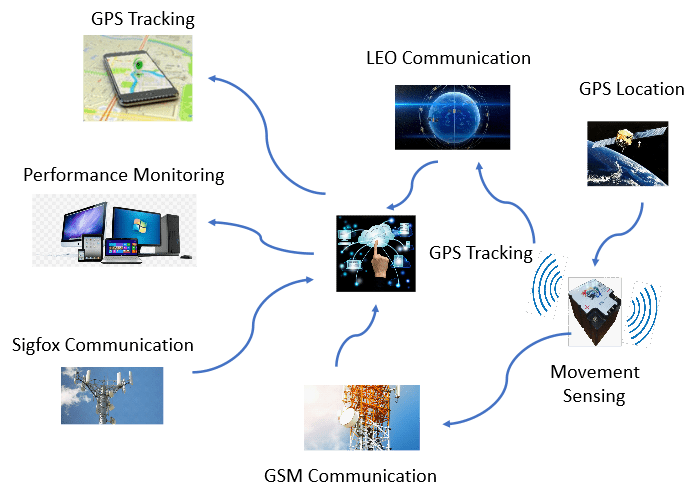 We are continually testing our Batteries, in the field and in our, and the Council for Scientific and Industrial Research (CSIR) Laboratories.
We will add new videos as they become available.

Below are the specification details for each of our Batteries in PDF. From here you can view the PDF file without downloading the file. If you wish to save the file you can directly from the new 'Tab' that opens with the PDF file view.
Below we will continually add useful documentation relating to our product range, LTO technology and other market related information. From here you can view the PDF file without downloading the file. If you wish to save the file you can directly from the new 'Tab' that opens with the PDF file view.